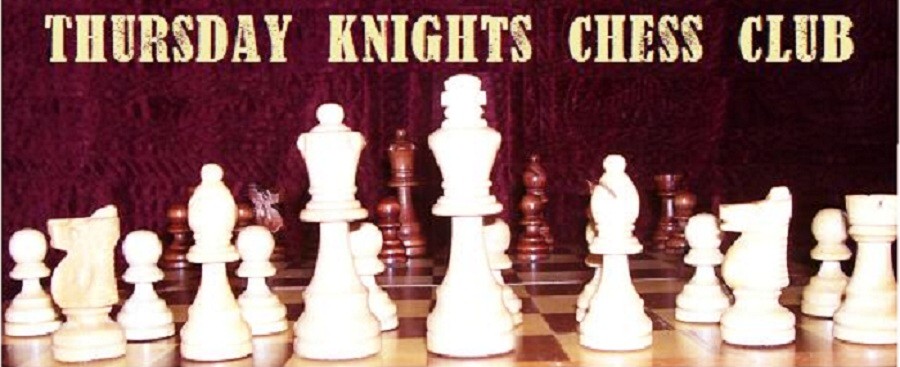 The Chess club has suspended meetings for the time being. We hope to begin again next year. If you would like to be included in being notified when we start again, contact us. (See contact information below.)
Chess club meets at Inglewood Baptist Church in Nashville, TN (See map below)
on most Thursday evenings. (See schedule below.)

All ages are welcome. We love teaching new players how.
Children under 16 must be accompanied by a responsible adult.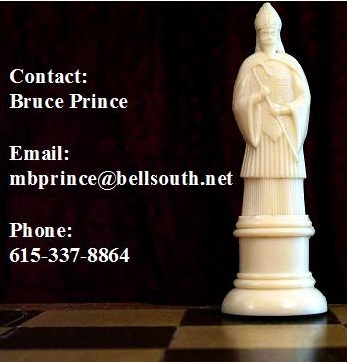 We plan to meet every Thursday at 6:00 PM but if plans change we will show it on this schedule as soon as we know, so you should check here before coming.

2012
November 1 - NO MEETING
November 8 - NO MEETING
November 15 NO MEETING
November 22 - NO MEETING - HAPPY THANKSGIVING
November 29 - NO MEETING
December 6 - NO MEETING
December 13 -NO MEETING
December 20 - NO MEETING
December 27 - NO MEETING - MERRY CHRISTMAS

2013

??????????

Perhaps another time or place would be more convenient for you:
Nashville Chess Club

See Google Map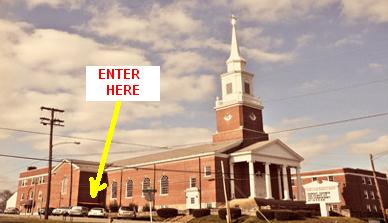 Enter on the Oak Street side directly into meeting room.



Some chess organizations of interest:
United States Chess Federation
Some chess web sites for practice and information:

Some of these ask for money but even those have some free stuff
Chess Problems Anybody can add them so some of them are ridiculous, but many are really excellent.
Chess Openings Some good video for free, ask for money for others.
Play chess with others for free. Want money for a lot of stuff.
Chess Openings
Chess Openings
Funny Chess Team Names

Please suggest more...


(USCF ID A6038505)

---
Photography and Graphics by Trisha Carden